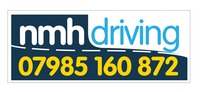 Lesson Prices
INDIVIDUAL LESSONS
Lessons are priced at £38 per hour or £55 for 90 minutes. These lessons are normally delivered in 90 minutes sessions. This will help you to continue to achieve a good foundation of knowledge and leads to early confidence and understanding.
BLOCK BOOKINGS
Lessons booked as a block of 10 or more and paid for in advance receive a discount.
10 X 60 minute lessons for £360.
10 X 90 minute lessons for £520.
REFRESHER LESSONS - £40/hr
If you've taken a break from driving or feel it's time to brush up your skills a few refresher lessons might be just what you need
'CALL A FRIEND' £10 For You!
If you can recommend a friend you will receive £10 cash after your friend completes 6 hours tuition.
PASS PLUS - £230
The pass plus course is designed for newly qualified drivers who are looking to get beyond being just a 'new driver'. It takes you that bit further giving you the experience of driving in situations that may not have been experienced before. With particular emphasis on motorway, night time and poor weather conditions
This course requires a minimum 6hrs tuition, usually divided into two or three sessions
TAXI TEST PREPARATION - £40/hr
Many local authorities require all new applicants for a taxi licence to pass the DVSA assessment. Some professional tuition is recommended to ensure a first time pass.